People who are regularly online are more likely to rely on reviews. A great review is something equal to personal advice. According to 2017, research shows that 97% of people regularly reads online reviews, and 85% trusts online review. Below are some tips I have listed out to get positive reviews.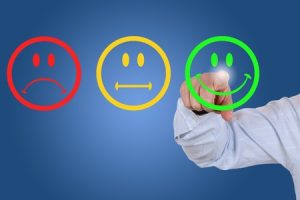 Build Rapport
Try to understand why guest choose your property. Know what they are looking for, suppose if the customer check-ins for a birthday celebration, honeymoon or any other occasions offer them a cake or flowers. Give them a surprise. This is one technique to get happy customer and their valuable feedbacks.
Smile: Smile while you talk. This encourages customers to stay a long while. Gain their trust.
Make things easier such as quick Check-in and Check-out, on time service etc.
Reviews- Ask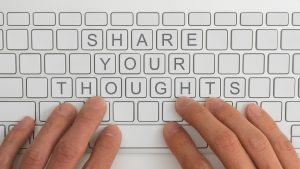 Ask your customer to review. It's good to ask when your customer is happy and when your conversation is going good.
Offer a token of gratitude

We need to bring on customers to write feedback, we should capture their busy schedules by motivating them. Can offer them discount on booking, share them the food voucher or can give some gifts depending upon the customer budget.
Let unhappy customer express before leaving
Identify your unhappy customers by a feedback survey. Ask the manager to follow up regarding the issue. Respond and solve before customer gets annoyed or knock you with a online review to avoid negative reviews.
If mistake is really from our end, apology the customer and offer them discounts or voucher for their next stay. Make them understand the mistake will not repeat and ask them for a review.
Share on social media
Did you know that you can get more reviews on social media?
Be proactive on social media sites. Reply instantly to the reviews and try to resolve the issue. When customer leaves a review, make them visible. If you have customer's email id, follow up with reminder email containing links of your social media for review submission.
At Axisrooms, we improve digital experience of guests through the fourth-screen technology.
By serving a fourth-screen, or Guest Portal experience, any hotel can offer a better guest experience which in turn leads to higher review ratings, increased guest satisfaction and repeat bookings.
---
Subscribe
Join the newsletter to get the latest updates.
---