Hoteliers are always thinking about how to get more direct bookings and increase the revpar(Revenue per available room). In this blog we have listed out 7 ways to get more direct bookings
1) Relationships / Services Provided
When guests are being treated right, offered the best of services and they are being guided right then the guests will come and book directly instead of booking through any other 3rd party. Service provided could mean arrangement of a baby cot / crib for an infant without even charging the guest and letting them know about the placement of one in the room. Cakes for Birthdays and anniversaries or wine / champagne bottle for newlywed couples.
2) Social Media Content
Social media is the best platform to crack more direct bookings. Recommended platforms like Facebook, Twitter, Pinterest and Instagram can help you to attract the right audience. Keep posting on social media about the hotel updates such as offers and all information about the property. Add great pictures to get more value.
3) Repeat Clientele/ Referral
Guest's who have stayed on recommendation or are coming back again and share the maximum ratio of this category. Majority of the travelers would like to avoid any service fees and charge like airbnb has and instead stay by booking directly and avoiding unnecessary extra money.
Also, referrals are people who trust the referrer and values his/her experiences. At times, reviewers on OTA's, Social Media Portals are also a referrer to someone who instead of booking through the OTA's ends up booking directly with the guest.
4) Wow / X Factors
Incentivizing guests, giving them something in value addition to the exact price they are paying. Air Miles, Loyalty Card without any additional charges, are some of those wow factors that encourage guests to book directly with the property owners. Special Promo codes also help in such cases.
5) Chatbot / Human Interaction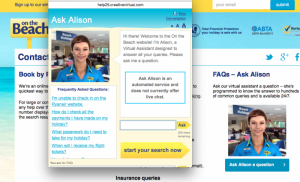 Use of Booking Engine can even further make the enquiry convert faster into a booking. A human interaction, Chabot or automated replies help inspect the sort of requirements the potential booker or guest has and then it is up to the team to make sure that the guest books.
6) Mass Mailers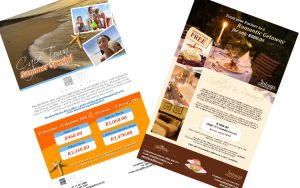 Email marketing or Mass mailers provide lot of benefits such as,
Revenue and profit increase for your hotel.
Adding traffic to your hotel website.
Increases your hotel revenue through higher room bookings.
Increases your hotel brand awareness.
7) Reduced Length of Stay (LOS) for guaranteed business
If the guest is looking for rooms for day use only but potentially is using the inventory more than regular clients, then the guest needs to be tapped and offered a price he cannot refuse and instead be retained as a direct booker.
Also, if the existing length of stay is 3 nights but a guest is willing to pay and stay for 1/2 night each week throughout the year, such requests should also be considered and worked upon.
---
Subscribe
Join the newsletter to get the latest updates.
---