What is Tripconnect Instant Booking?
TripConnect Instant booking allows the independent hotels acquiring bookings via TripAdvisor website.
The updated rates and availability are displayed on your tripadvisor hotel listing and there is option called "Book on Tripadvisor" that allows visitor to book a room in your hotel.
What is costing model for the Instant booking feature?
The costing model works as one pay-per-booking and the booking which have got converted into stay. For every completed stay in hotel, the hotelier has to pay 12% to 15% commission to TripAdvisor. The commission value depends on number of times you want your hotel to be displayed to visitors.
Who are connectivity partners for TripAdvisor?
Connectivity Partners are companies which provide products like central reservation system, hotel booking engine, channel manager and all those products which help to manage the bookings for your hotel. Some of these companies are partnered with TripAdvisor to enable the instant booking feature for your hotel and later on pass all the booking directly to you.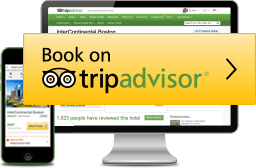 Why do I need to provide a breakdown of taxes & fees from my base rate?
On some domains your base rate, minus taxes & fees, will be shown. If your base rate includes taxes & fees, your property may appear more expensive when compared to competitors. If you're not currently providing a breakdown of taxes & fees to your connectivity partner, you can provide an estimate through instant booking set up or in the "Settings" tab of the instant booking dashboard.
What is the number of travelers' views for my hotel property listing?
The traveler views for you hotel property listing will be based on the type of commission model you select. If "Book on TripAdvisor" is displayed 100 times for your property and you've signed up at a 15% commission, your rates and availability will show at least 50 times out of the 100. At the 12% commission, your rates and availability will show at least 25 times.
For activating the Instant Booking feature for your hotel by contact AxisRooms.
---
Subscribe
Join the newsletter to get the latest updates.
---